Life-changing opportunities
Success takes on a new meaning.
Success at The Mission happens in so many ways.
Sometimes, success happens after many failed attempts. Occasionally, it occurs with a step backwards, followed by a few wavering steps forward on a long journey. Every so often, it begins when a major realization allows us to see ourselves in a new light.
Here are some of those success stories: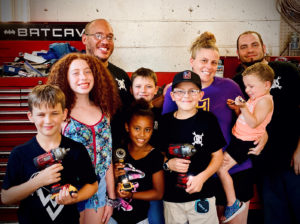 "Five years ago, I was sleeping under a bridge," Curtis said, glancing up, as if he could still see the cement overpass along Route 19 in Paterson. "Most nights, I fell asleep wishing I would not wake up in the morning," he added. "I was so disappointed in myself, in my life. I didn't want to go on anymore." Shaking
Read More »
Your support can help create more success stories.