We have never before felt the need to open a food pantry. Since the onslaught of the pandemic, however, that need rose unmistakably from our community.
The pandemic has made it clear that those we serve are experiencing new levels of turmoil and suffering. When we reopened The Mission's Thrift Store in the spring, we began seeing many new people who needed clothes and also confided that they were struggling to put food on their tables.
Too many people in our community are going to bed hungry. So, we knew we had to do something.
That something became the New Food Pantry, located inside The Mission's Thrift Store.
The Food Pantry is open Monday, Wednesday, and Friday from 9:00 am until 2:00 pm. Masks are required by everyone. Children are welcome.
Prepared meals that just need to be reheated, along with chicken, ground beef, fish, canned goods, and fresh fruit and vegetables are being supplied by Mercer Street Friends Center's Food Bank, the Trenton Area Soup Kitchen, and local restaurants, including Pat's Original Diner, Blooming Grove Inn, and Leonardo's II.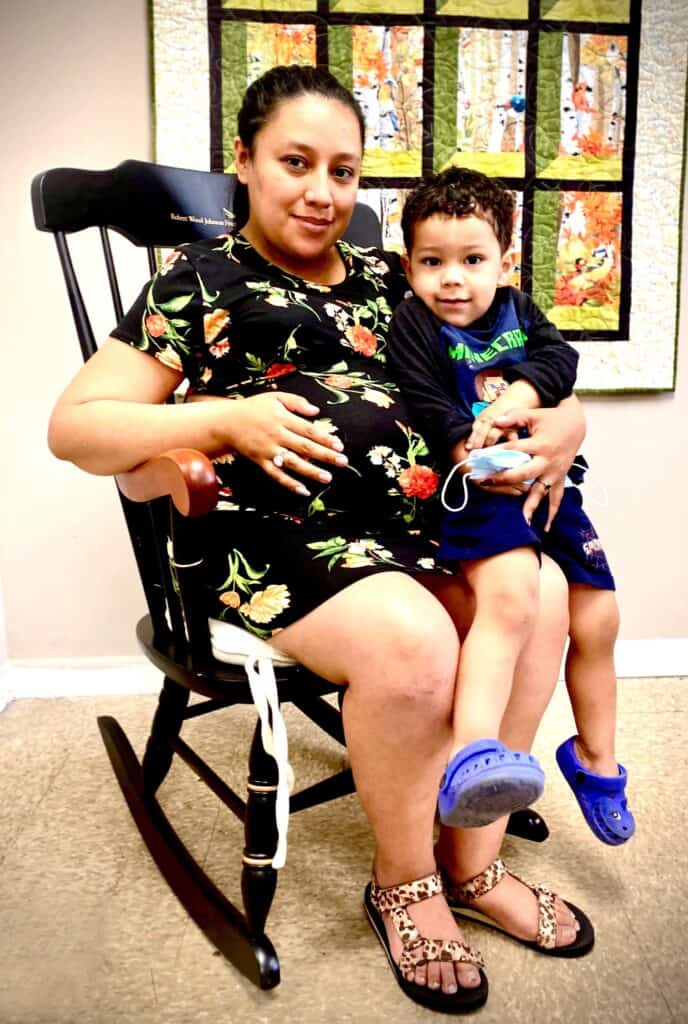 "Muchas gracias," Josselyn said, as she rocked her son Junior, waiting their turn to enter our Food Pantry.