Life-changing opportunities
Success takes on a new meaning.
Success at The Mission happens in so many ways.
Sometimes, success happens after many failed attempts. Occasionally, it occurs with a step backwards, followed by a few wavering steps forward on a long journey. Every so often, it begins when a major realization allows us to see ourselves in a new light.
Here are some of those success stories: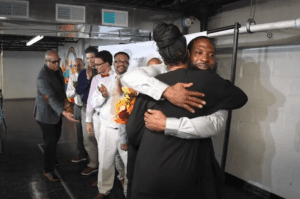 This transformative three-week experience helps individuals in recovery see new possibilities for themselves – and create a plan to achieve their own success. Watch our video on how individuals in the inaugural class created changes for themselves.
Read More »
Your support can help create more success stories.