Life-changing opportunities
Success takes on a new meaning.
Success at The Mission happens in so many ways.
Sometimes, success happens after many failed attempts. Occasionally, it occurs with a step backwards, followed by a few wavering steps forward on a long journey. Every so often, it begins when a major realization allows us to see ourselves in a new light.
Here are some of those success stories: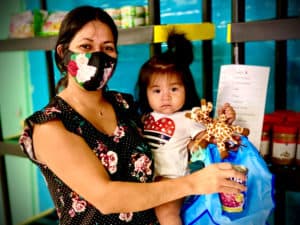 "We have never before felt the need to open a food pantry. Since the onslaught of the pandemic, however, that need rose unmistakably from our community," said Barrett Young, Chief Executive Officer of The Mission. He added, "The pandemic has made it clear that those we serve are experiencing new levels of turmoil and suffering. When we reopened The Mission's
Read More »
Your support can help create more success stories.