Life-changing opportunities
Success takes on a new meaning.
Success at The Mission happens in so many ways.
Sometimes, success happens after many failed attempts. Occasionally, it occurs with a step backwards, followed by a few wavering steps forward on a long journey. Every so often, it begins when a major realization allows us to see ourselves in a new light.
Here are some of those success stories: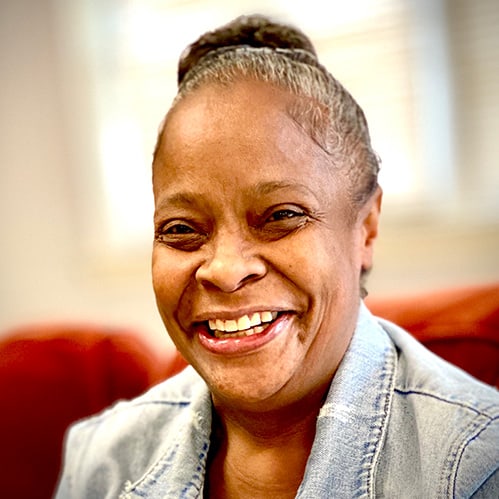 Just before knocking on The Shelter's door, Robin Watkins said out loud, "Oh God, no, no, no, no."  She did not want to go in. But she had nowhere else to turn. She was hungry. And needed a place to rest her head. So, she knocked. Robin shared, "I worked my whole life. I've only been unemployed for two years.
Read More »
Your support can help create more success stories.