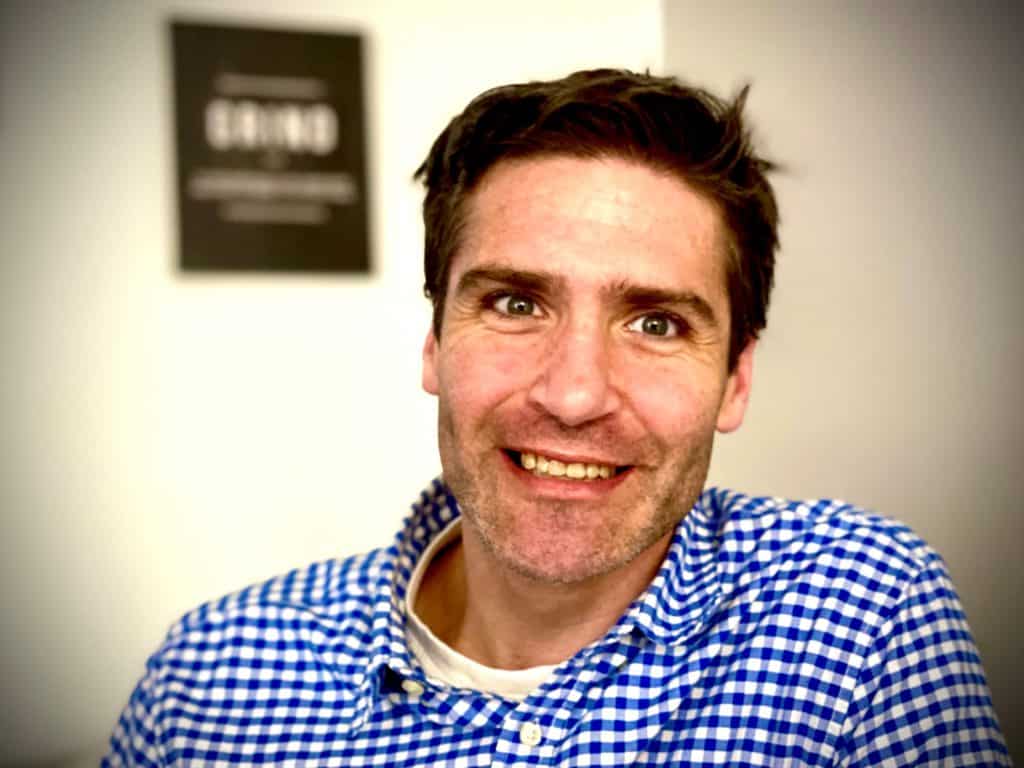 As he walked up to the podium at the Commencement Ceremony for the Inaugural Class of The New Direction Project, Bernard Herrman looked out at the audience, where his mother and godmother sat with the New Jersey Department of Human Services Commissioner and Assistant Commissioner, as well as representatives from Drug Court, the State Parole Board, the City of Trenton, the County of Mercer, and The Rescue Mission of Trenton. 
Taking a deep breath, he said, "Today, I'm going to share with you the true meaning of life. Sleeping in roach infested apartments. Injecting drugs like it served me a purpose. That's what I thought the meaning of life was. But today, I have a New Direction!"
Then he took us back in time, telling of how he "went on the run from Drug Court when Covid started." A little over a year later, he was arrested. "I was down. I was depressed. But somewhere inside I was actually happy and relieved to go to jail."
Bernard had been in and out of jail, recovering, then relapsing from a heroin addiction for more than half of his life.
A few years before coming to The Mission, Bernard, who said he "grew up in a loving, middle-class family" robbed the same bank four times. One time, he rushed back to his apartment, which was across the street from the bank, changed his clothes, put his head down and walked right by several police officers who were still outside the bank, investigating. "It was the fastest way to get to my dealer," he explained. "I had the money in my pockets, and I was scared out of my mind. I couldn't think straight if I tried. That time it worked. The next time, it didn't, and I was arrested."
Fast forward to the beginning of last summer when Bernard found himself in the back of a van, wearing an orange jump suit, hands cuffed behind his back. When the back door of the sheriff's van opened, Bernard slowly stepped out and saw The Mission for the first time.
"That's when I just shook my head and finally surrendered," he said, "I called my mom, and she suggested that I take in everything The Mission had to offer. And I'm glad I did."
Several months later, Bernard was accepted, along with five other individuals who are in recovery at The Mission, into The New Direction Project, an innovative, three-week pilot program which The Mission developed with Chef Jeff Henderson, an award-winning chef and author of the New York Times best-seller Cooked, who discovered his passion and gift for cooking in a most unlikely place: Federal Prison.
Barrett Young, CEO of The Mission, explained, "Our premise is that individuals who are in recovery can start to create a new perception of themselves and their future by: 1) learning what drives them, 2) connecting with others who have overcome similar challenges, 3) providing them with access to educational and vocational opportunities, 4) developing their own clear career path, and 5) creating a support network of mentors who will assist them afterwards."
In addition to Chef Jeff and Barrett, the program was taught by a talented faculty of experts – including business and nonprofit leaders, academicians, key Rescue Mission staff, experts in the field of recovery, and individuals who are also in recovery and have gone on to succeed.
This three-week interactive program and self-reflective experience focused on: understanding why some people make it and others do not; learning what drives them; replacing old habits with newfound beliefs; overcoming challenges, giving yourself permission to dream; and moving from vision to action.
 "I finally – and I stress finally – got the focus, determination and motivation to create real goals for myself, and I know the steps I need to take to achieve those goals."
For Bernard, "Between The Mission and Chef Jeff, I finally – and I stress finally – got the focus, determination and motivation to create real goals for myself, and I know the steps I need to take to achieve those goals. I am going back to vocational school to obtain a plumbing certification through the New Jersey Division of Vocational Rehabilitation Services. From there, I'm going to apply and get accepted into the Plumbers Union (which is an opportunity that was brought to us on our first Career Day in the program.) At the same time, I am going to stay focused on my recovery, and on completing Drug Court. From Chef Jeff I learned so much about the importance of relationships and about developing my resilience. Every day, I learned something new from each of the instructors. I am forever indebted for this opportunity."
He added, "Before becoming part of The New Direction Project, if you had told me that any of this was possible for someone like me, I would have laughed in your face. Among the many things I learned about myself, in addition to accepting responsibility for my own choices, is that I used to tell people what I thought they wanted to hear so they would leave me alone. I always wore a mask to hide myself. Now I can take off that mask and live my life. To me, that's the meaning of life. To be myself. To believe in myself."
Pausing, Bernard said, "This is all new territory for me."
At the Commencement, Bernard's mother said, "I finally feel hope because of The Rescue Mission and this program. I'm very excited for him and very happy." His godmother added, "To hear him say that he has dreams today, just changes everything." Wiping away a tear, she said, "I'm really proud of him."