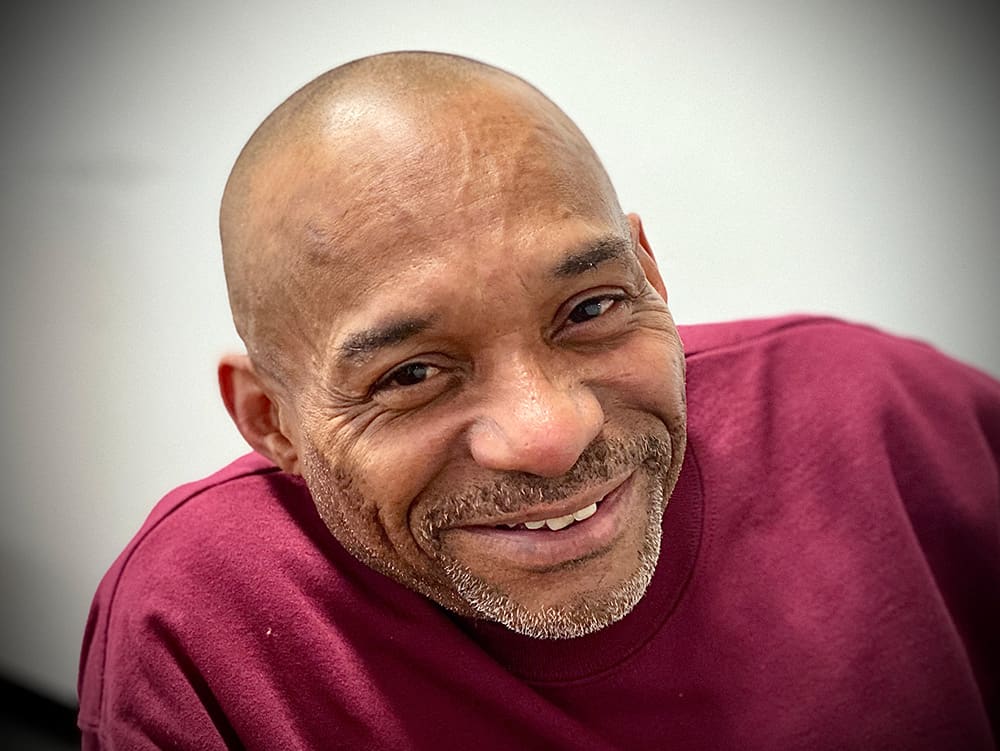 This is a story about building confidence that was shaken to the core; about learning to trust again; starting to communicate openly and honestly; and the importance of giving thanks.
Antonio was living in an abandoned house on North Clinton Avenue, right next to a church. He was invited there by two other guys he met at the Trenton Transit Center.
How do you get invited to live in an abandoned house?
"Even among those who are homeless, there are still rules," he said, with a knowing glint.
He stayed there for five months, until the end of last winter, when he decided he'd had enough. "You think you're ok. But you're not," he tried to explain. "I was at the bottom. Just dragging along. Trying to numb my feelings. The only thing I could feel was sorry – for what had become of my life." He sighed, then said, "Then, after a point, your body can't take it anymore. You just want to wash in some warm water, and try to feel human again."
That was when Antonio came to The Mission's Shelter. "My confidence was at an all-time low," he said. "After a while, I started to believe I might come out of this."
At first, he could not talk about the pain that haunted him. Whenever he'd close his eyes, he could see his son take his last breath. That was a dark place he could not avoid. And in the shadows, he could not escape himself. "I was angry, sad, full of guilt, feeling as if I could have done more for my son," he said. "But I had no words for any of those feelings. I didn't know how to grieve. So I took to the bottle to numb the feelings I had no words for."
When Antonio entered The Shelter's counseling program, he spent four months learning how to trust his feelings and express his thoughts. "I poured myself into learning how to find words for my loss…how to trust and express my feelings. And how to open up and trust others. And as I began to trust others, I found that my confidence started to build. Trusting builds confidence," he repeated, as if it was a holy phrase.
"Before, if I felt the pain, I would try to avoid it by taking a drink. I was afraid of the pain. Now, nothing scares me – except a liquor bottle," he said. "And I avoid that at all costs…because I know the cost…and I'm not going to pay that cost ever again."
"For me," Antonio added, "it's been a long journey to learn to know myself."
What is one of the most important things he's learned about himself?
"That it is better to face the pain, to deal with it – rather than to run away from it," he paused, then said, "It's about trying to find words for the pain, even when there are no words."
He added, ""And It's mostly about talking to people. Getting to know them. Being vulnerable. And letting them know who you are. Being there for each other. That's the way life should be."
Connecting with others. Communicating. Being there for others.
When Antonio's daughter heard that he received The Mission's "Resident of the Year" award, she surprised him by showing up at Friendly's, where he was working, with his grandchild, who he had not seen in over a year.
Now, Antonio said, "When I see someone who's helped me along the way – Mary Gay, Barrett, Jamie, Niki, Tyrone, Miss Kim and so many others – I always wave, and say, "Have a good day."
He smiled, adding, "That's my way of saying, 'Thanks.'"