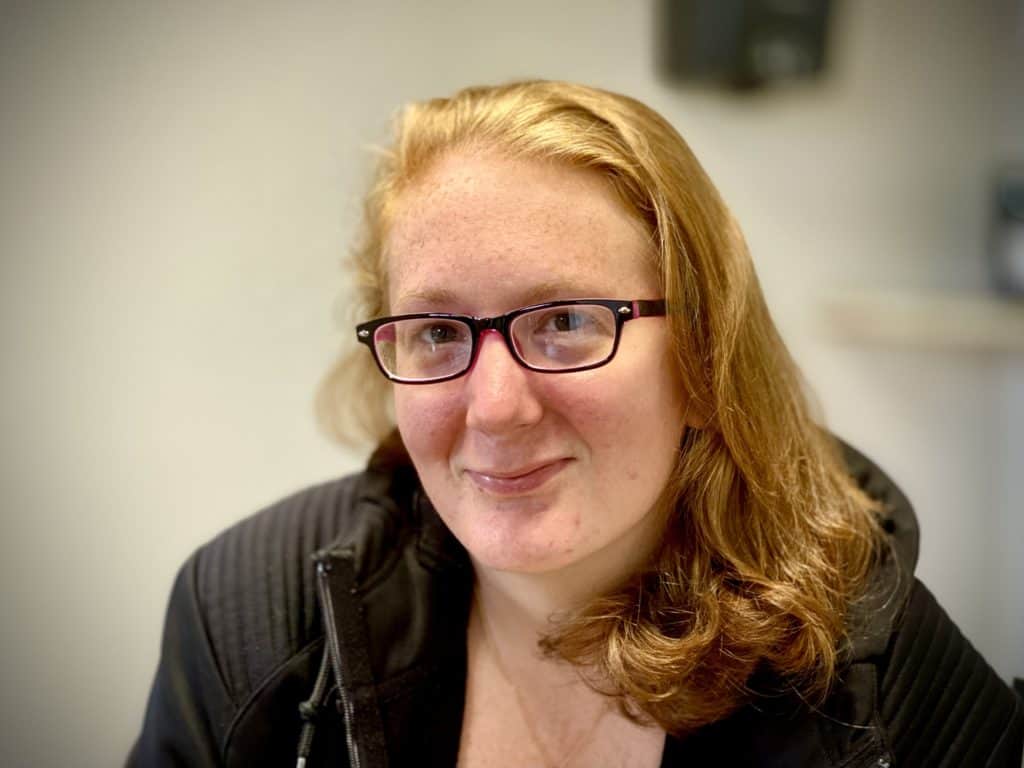 "It is like a ghost, hiding in the shadows." That's how Jessica Evans described the depression that periodically has taken hold of her.
When those shadows started to appear in August of last year, Jessica said, "I went to St. Francis Medical Center for a few days. They got me back on medication. But I didn't have anywhere to go. So, as I left the hospital, they gave me the address of The Mission."
Jessica added, "I had just enough money to get a bus that stopped near The Mission." She paused, then said, "A dollar and sixty cents."
But when she got to The Shelter, she didn't want to knock on the door.
"I could not admit to myself that I was homeless and needed to stay in The Shelter," she explained. "So, I spent that first night sleeping on the street in back of The Mission. And the people who regularly stay there made sure I was OK. They asked if I needed anything. They kept an eye on me. They made sure nobody was bothering me. Then it started raining. So, I went under a bridge to get dry. It was raw. All I had was the clothes on my back. At 8:30 in the morning, I saw people lining up to come inside The Shelter. And I knew that was where I needed to go."
"The Case Managers in The Shelter helped me get everything I needed – my birth certificate, State I.D., a social security card, and benefits – so I could submit for a housing voucher. They also provided counseling, helped me to get healthcare at Henry J. Austin Health Center, and medication for my depression and anxiety at Catholic Charities.
Jessica was elated to recently move into her own apartment, which was arranged through a collaboration between The Mission and Oaks Integrated Care.
Five days a week, Jessica now starts her day walking for ten-to-fifteen minutes from her new apartment back to The Mission where she has a full-time job taking care of the laundry – washing, then drying and folding sheets, pillowcase, towels and blankets – for the up to 100 individuals who spend a night at The Shelter.
"While I am coming to the same place," she said, "I am extremely grateful because it is a new experience, and a new sense of freedom." In the meantime, Jessica said she is also glad to be reconnecting with her family.